Vehicles Ready for Tailgating This Season
There is no better way to tailgate this football season than in a brand-new vehicle from Greenway Kia of Hickory Hollow.  Stop by the dealership to see all the best tailgate-ready models available now.  What's that you say?  You already have a Kia?  Then be sure to bring it into Greenway Kia's service department for some preventative maintenance.  There would be nothing worse than having your vehicle break down on the way to a game because you forgot some routine maintenance tasks.  Greenway Kia can make certain your vehicle is ready.
Tailgating in a Kia Sedan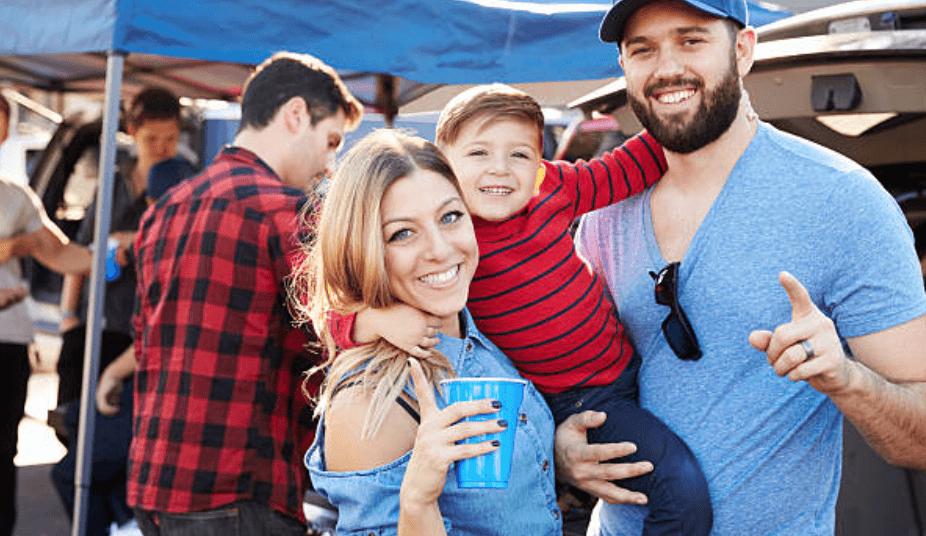 Perhaps you are thinking this is not possible, but indeed it IS!  You and your significant other can have your own private tailgating experience from the back of your Kia sedan.  There is plenty of room in the rear of the vehicle to fit a cooler, a small grill and serve as a mini table to put everything on.
For an even better time, invite your neighbors in the stadium parking lot to join you.  They will be amazed that your Kia sedan can serve as a tailgating vehicle and all of you will have a blast.  Be sure to bring it into Greenway Kia of Hickory Hollow's service department for a readiness check prior to the big event.
What Kia Sedan Models Are Available?
There are four models if you are looking for a brand-new vehicle.  If you do not mind buying one that is a couple of years old, you have more options.  Any one of them is completely adaptable to the tailgating lifestyle.  Here is a brief list of what you can get at Greenway Kia right now:
Optima — gently used
Kia K5 — new
Kia Rio — new
Forte — new
Stinger — new
Tailgating in a Kia SUV or Cross-over Vehicle
With a plethora of stylish SUVs and cross-over models to select from at Greenway Kia of Hickory Hollow, you can tailgate at football games or even concerts all season long.  There is quite a lot of room for you and the family or your best buddies.  Not to mention all the other fun times you can have the rest of the year.
Since tailgating season for this year is just beginning, now would be the time to have some maintenance done by the service department at Greenway Kia.  It should include your tires, all fluid levels, and an all-round tune-up.  Do not forget to check the tailgating hatch on your Kia.  You want to make sure it opens and closes properly and can still withstand a little weight.  The service department will know exactly what to do.
What Kind of Models of This Vehicle Type Does Greenway Kia Have?
There are two general possibilities, the compact models and larger options.
 Somebody can pick from the smaller:
Kia Soul
Kia Sportage
Kia Niro
 A person searching for something a little bigger can buy a:
Kia Carnival
Kia Seltos
Kia Telluride
Fun Kia Tailgating Facts
The KIA SUVs and cross-overs have enough room for that cooler of beers and tons of food, along with a decent-sized barbecue grill.  Encourage your best buddy to purchase his or her own Kia vehicle to tailgate with and have a real wing-ding of a party every time you go to a football game.
If there are people nearby who do not have a tailgating vehicle, invite them to join you.  There is plenty of space inside the rear of your Kia.  You can even send your new friends to Greenway Kia of Hickory Hollow to buy one of their own.  Then they can create tailgating events themselves in the future.